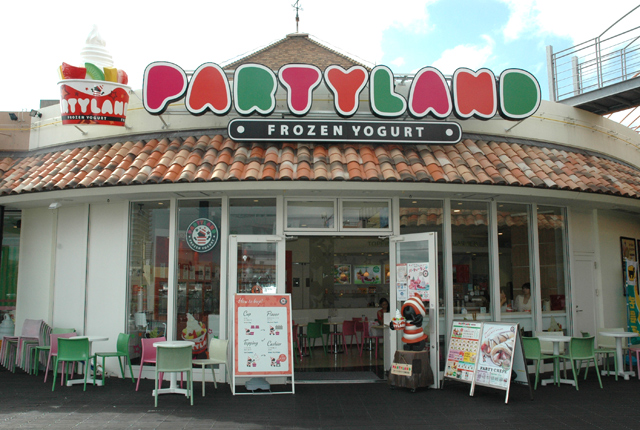 PARTYLAND
gourmet
Carnival Park Mihama
098-926-4910

Hour: 11:00-23:00 / Closed: Open everyday
The only self-serving style frozen yogurt shop in Japan
There are 16 kinds of fat-free and low calorie flavors and 30 different toppings like fresh fruits you can choose from to make a delicious and healthy frozen yogurt of your dreams!
Party Land is a shop you would want to visit every day and enjoy the happiest moments of your life!
We are very sorry!
No DATA...