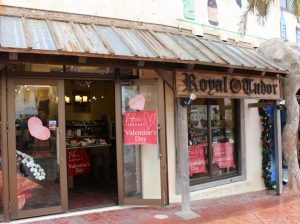 Royal Tudor
shopping
Depot Island BLD A
098-989-1033

Hour: 11:00~21:00 / Closed: Open Every Day
The shop carries silver jewelry passed down from 16th century England.
The concept of the items originates from the War of the Roses (1455-1485) which took place in Medieval England. Steven Michael Butland, the designer is a fifth generation silver artesian, who is one of the decedents of the Tudor family. His work unites both tradition and new ideas of this family background.
The pendants and rings are all originally made and they display massive splendor, which you will just have to feel for yourself. They are great to have for yourself and also as a gift for that special someone. You can also order wedding bands and anniversary items and have them custom made. Jewelry made only for you and your partner will make the occasion more memorable.
This shop is only located in Sendai and Okinawa. We hope you appreciate the items inspired by the tradition and history of England.